Service Area Locations in Loveland, OH
Proudly Serving
Lebanon, OH
Our home comfort heroes here at Loveland Heating & Air offer HVAC services for every season of unpredictable weather in Lebanon, OH. We offer experienced care for your HVAC system, whether it's old, new, or needs a full replacement. From A/C repairs to humidifier installations, we've got the full range of comfort solutions for you and your family. We offer expert Heating, Cooling, and Indoor Air Quality services at great rates, with friendly and respectful technicians who are NATE-certified.
If you're ready to experience the Five Star Difference with Loveland Heating & Air, give us a call today! We're standing by, ready to book your next appointment – you can also schedule online now. Be sure to check out our online deals and financing options.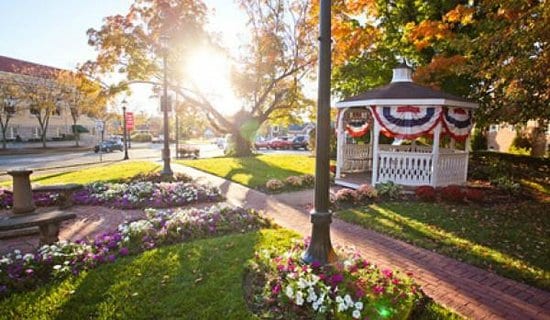 Getting to Know
Lebanon, OH
Known as the "Cedar City," Lebanon is a city rich in history and with a strong heritage going back to when it was laid out in the late 1790s. Today, Lebanon has a population of more than 20,000 residents in roughly 8,000 households. The town is known as "The Cedar City" because of its many Eastern Red Cedar trees.
At one point, world-famous astronaut Neil Armstrong made Lebanon, Ohio, his home for 23 years after the moon landing. Additionally, famous celebrity Woody Harrelson's family also made Lebanon, Ohio, home at one point. Harrelson attended Lebanon High School, graduating in 1979. Harrelson spent the summer working at the nearby Kings Island Amusement Park. Lebanon hosts a few festivals each year, such as the Country Applefest and Lebanon Blues Festival.
Lebanon is the county seat for Warren County and lies within the Cincinnati metropolitan area. The city has a community arts center, symphony orchestra, and chorus.
Originally, the area was part of the Symmes Purchase. The first European settler in what is now Lebanon was Ichabod Corwin, who was the uncle of former Ohio Governor Thomas Corwin. They came to Ohio from Bourbon County, Kentucky. They settled the area on the north branch of Turtle Creek in March 1796.
The HVAC Experts in
Lebanon, OH
Family-owned and operated HVAC is our calling. Our mission is to help hard-working homeowners like you, people who want to get the most out of their hard-earned money without all the hassle. Our long list of products and services includes everything related to an HVAC system or Indoor Air Quality product at the most competitive price rates in the market. As a Five Star Home Services member, we offer competitive online deals with convenient financing for our loyal customers in Lebanon, OH. It's all a part of our commitment to customer satisfaction, something we take great pride in!
Our home visits are quick and painless. Our HVAC service vehicles carry a wide range of HVAC parts and equipment, including furnace and A/C filters, HEPA filters, and more. Additionally, we offer all the latest technology in Wi-Fi thermostat upgrades, which are popular upgrades that pay for themselves quickly. The men and women who wear the Loveland Heating & Air badge are highly skilled, friendly, and will be respectful upon entering your home.
We repair and service gas and electric furnaces and heaters, heat pumps, and all other types of heaters, heating systems, air handlers, ventilation systems, and Indoor Air Quality products like humidifiers, dehumidifiers, air purifiers, and UV Lights, which can be installed inside any HVAC systems. Our iWave-R is another popular air purifier that uses ion technology.
Throughout Ohio's frigid winter months, we offer emergency furnace repair and heating and air system installation and replacement for residents looking to stay warm and safe. We fix and replace A/C fans and A/C compressors, and we recharge cooling refrigerant levels, which should only be handled by professionals because it's dangerous.
So if you're asking questions like "what's wrong with my HVAC system?" or "which is the best HVAC company near me?" Remember, at Loveland Heating & Air, we care about your air! Give us a call today at (513) 216-5913 or shoot us a message via our online contact form.